Projecting travel costs is equal parts estimation, experience & indexing. The data for this visualation employs OECD & Worldbank indices as well as datasets produced by hotels.com, airbnb, various travel sites, as well as deliberative spot checking. The result is price estimates for accommodations, food, nightlife and activities in various global cities.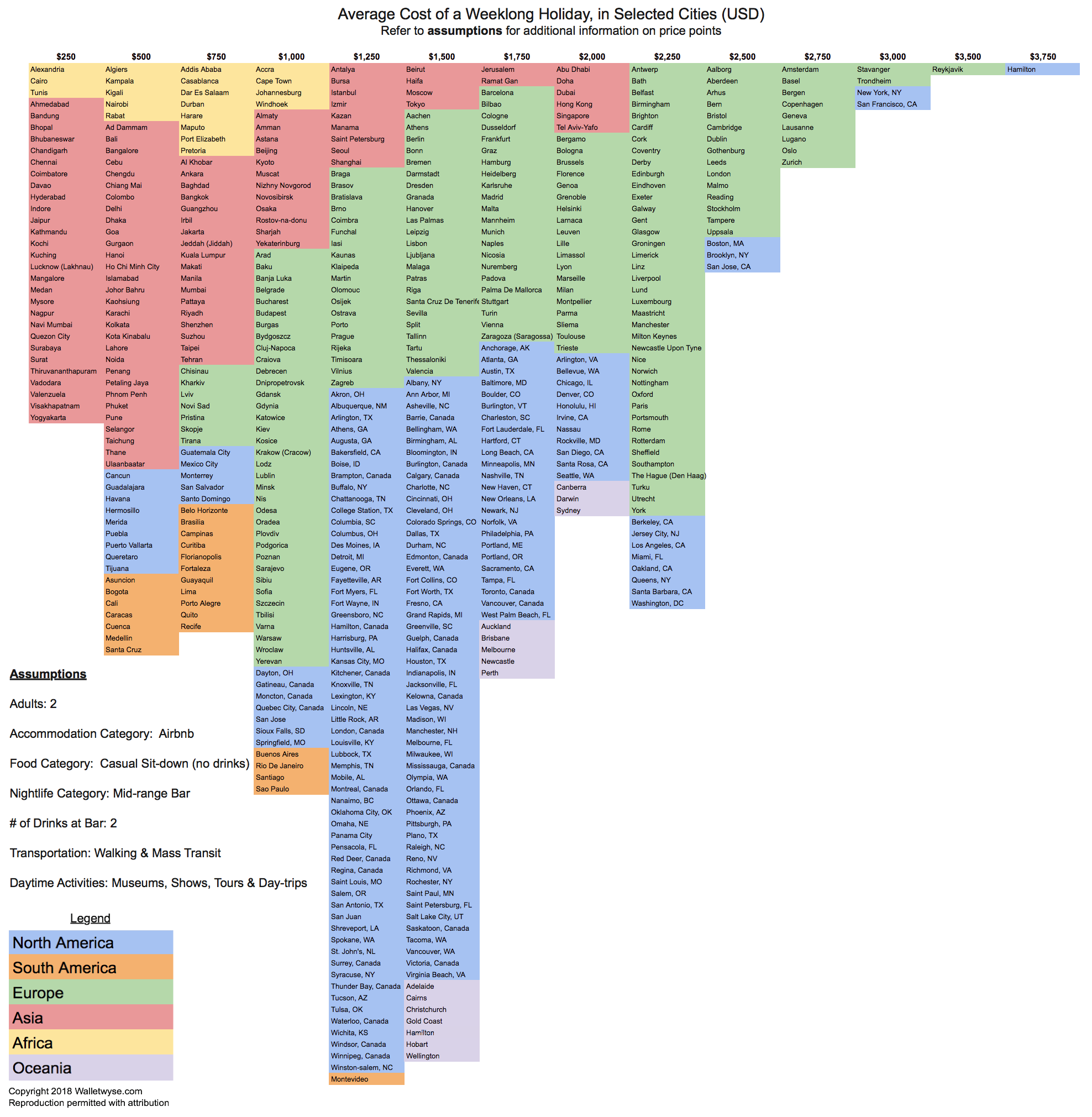 Spending patterns on holiday is as varied as each individual's spending habits in day-to-day life, so for this example we evaluated pricing based on the following assumptions:
Time: 1 Week
Travelers: 2 Adults
Accommodation: Airbnb
Dining: Casual sit-down (No drinks with dinner)
Nightlife: Mid-range bar (2 drinks per adult)
Transportation: Mass transit
Daytime activities: Museums, Shows, Daytrips, Tours
Stay tuned for our upcoming travel calculator, which will allow you to estimate travel costs in hundreds of cities, using personalized travel-style preferences. Until then, check out or recently re-designed mortgage calculator.